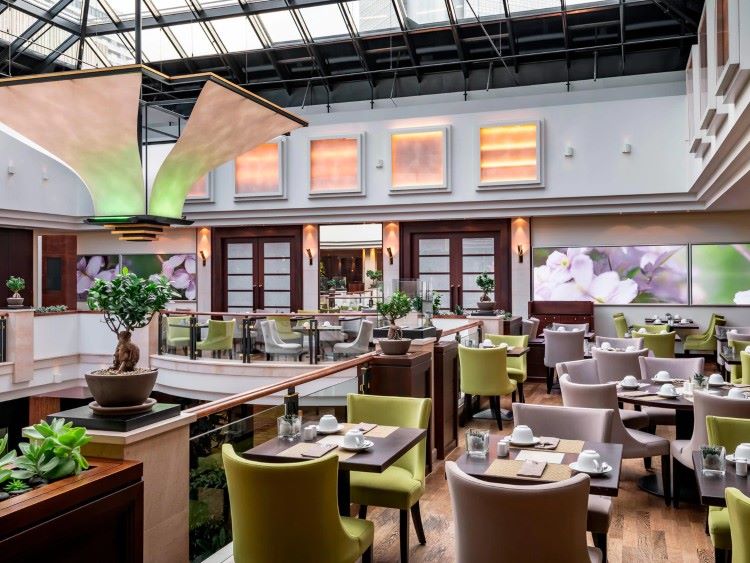 Greenhouse Restaurant & Event Location
Start your day in Munich with a delectable breakfast at the light-filled Greenhouse Restaurant. Our healthy selections are packed with nutrients and energy to power your day. Breakfast costs €32 per person.
Mon - Fri 06:30 AM to 10:30 AM
Sat, Sun & public holidays from 06:30 AM to 11:30 AM

The Greenhouse space can also be booked for any unique catering event, and is perfect for private dining, with its botanical herb garden in the center of the restaurant and a live kitchen. From short breaks in the garden during meetings to watching the barkeepers collecting herbs for their cocktail infusions in the evening, flexibility abounds in this elevated space.
Contact us to find out more: events.arabellapark@marriott.com